I can't believe a week has passed since we arrived here! Time is really flying, apart from the hour we lost last night due to the start of summer time.
The round corral is cleaned of all weeds and ready to be used. The big shed up the hill is cleaned as well, and the neighbour is very happy with the load of manure he received. Our bodies are happy with the muscles we created in the process 😉 We've also repaired a broken fence and created some new fencing so that the six horses that live higher up are now much closer to the house.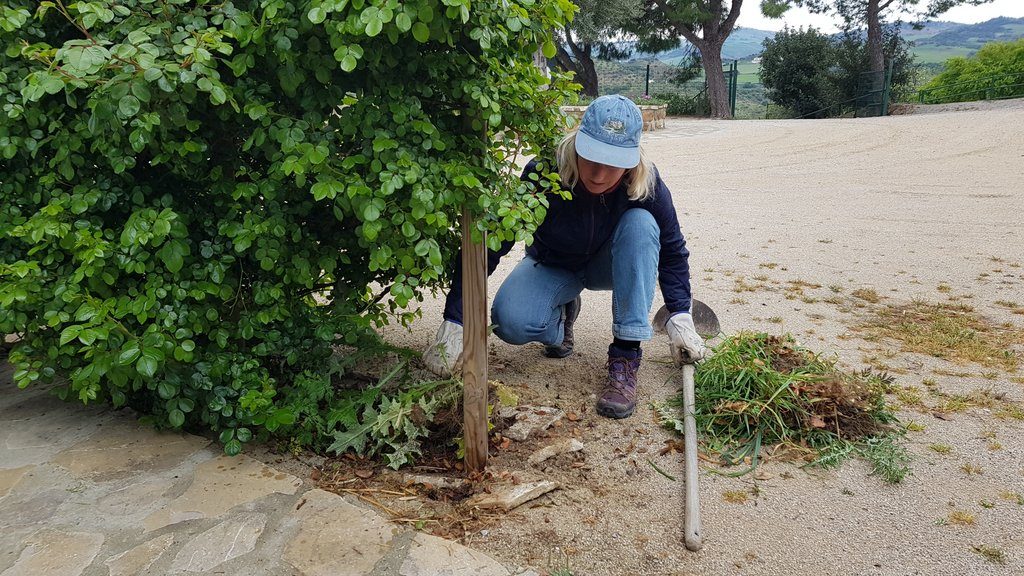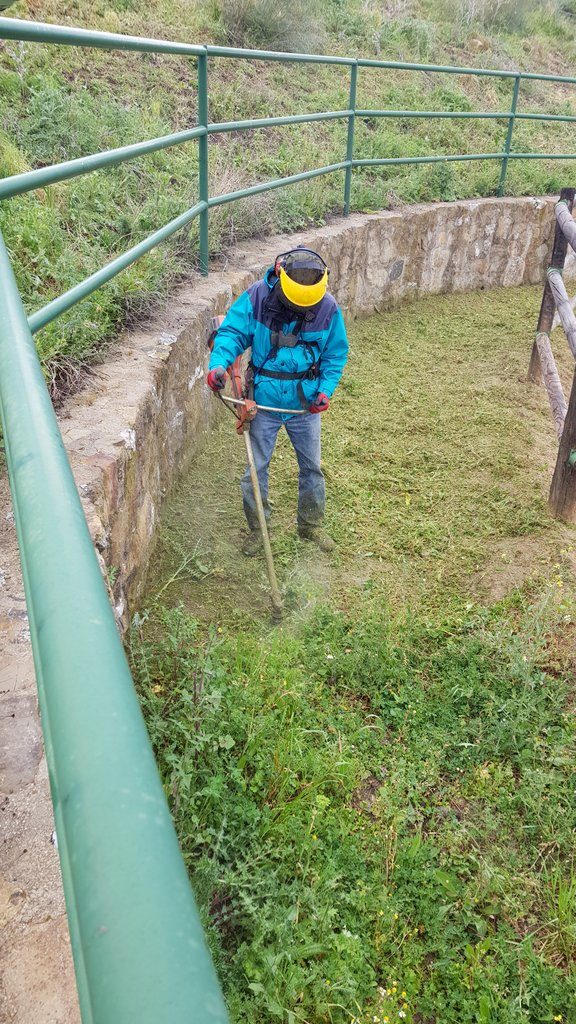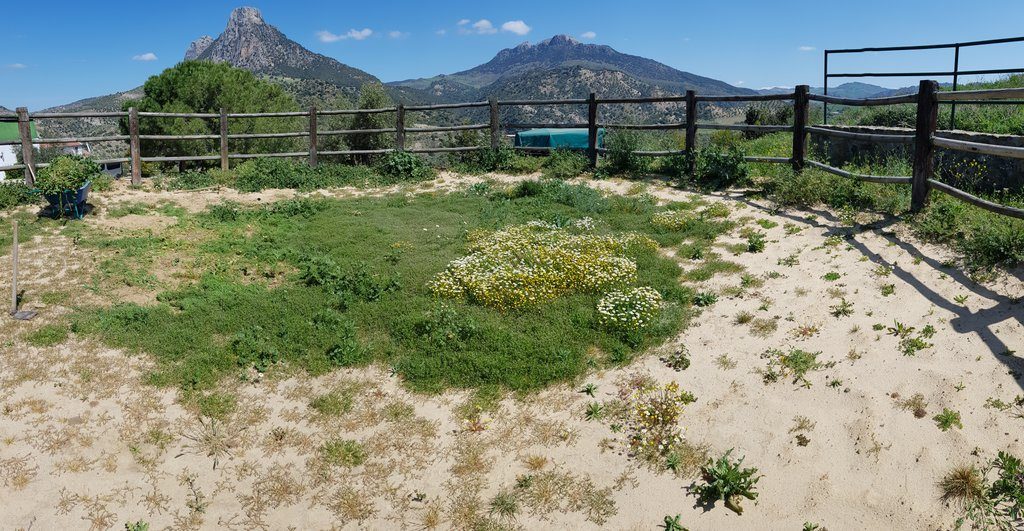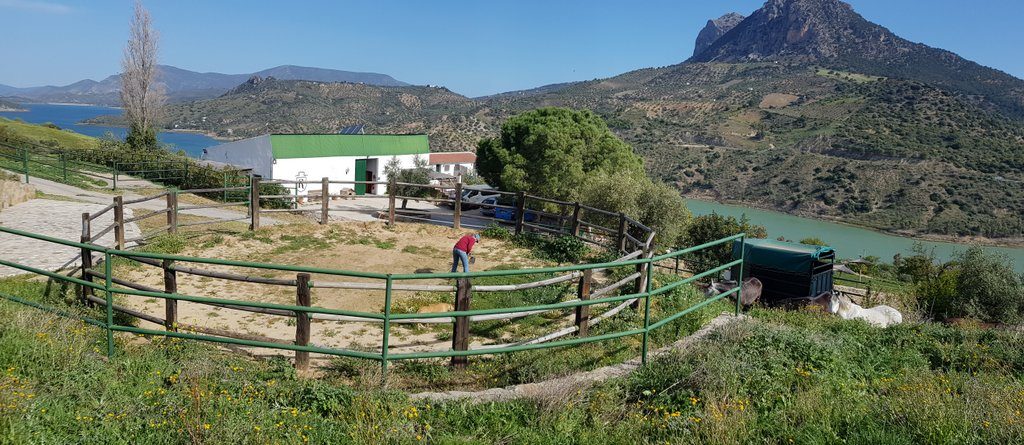 We have familiarised ourselves with the daily routine of feeding the animals and can now do that without needing supervision. And in the process, we've gotten to know the horses.
Training Azahar and Fontanera
The group of four that live down hill from the house consists of Sinfonia, Daratina, Fontanera and Azahar. All girls are six years old, except for Azahar who is three. Fontanera has been broken in but has hardly been ridden. She's shy and won't let herself be caught. Azahar has never had any training whatsoever.
The four are up for sale (to the right person), but need to be taught some basic "humanship" so that they can be handled and transported without harm nor stress. We're taking advantage of the feeding times to work with these horses. Before they are free to go after breakfast and dinner, we spend time with them. That varies between ten minutes to half an hour, depending on circumstances. Christophe is working with Azahar and I'm working with Fontanera.
In as little as 5 days, Azahar has gone from walking away as soon as you touch her, to standing quietly whilst being touched with a hand, brush or rope. Today, Christophe was able to put the rope around her head, behind her ears, under her chin and back over her nose without her being concerned. She's not really scared or spooky, she's just not had any formal training.
Fontanera has gone from showing her butt whenever anyone enters her stall, to standing still while approached, or even moving towards me. I've been able to halter her without stress several times, and she's very responsive to questions I ask. She will follow the lead rope without me having to exert any pressure and she will move her hind quarters away from me on a very small cue. She's super soft and learns very fast, and I absolutely love her. If we were in a position to keep horses yet, I would certainly buy her for myself.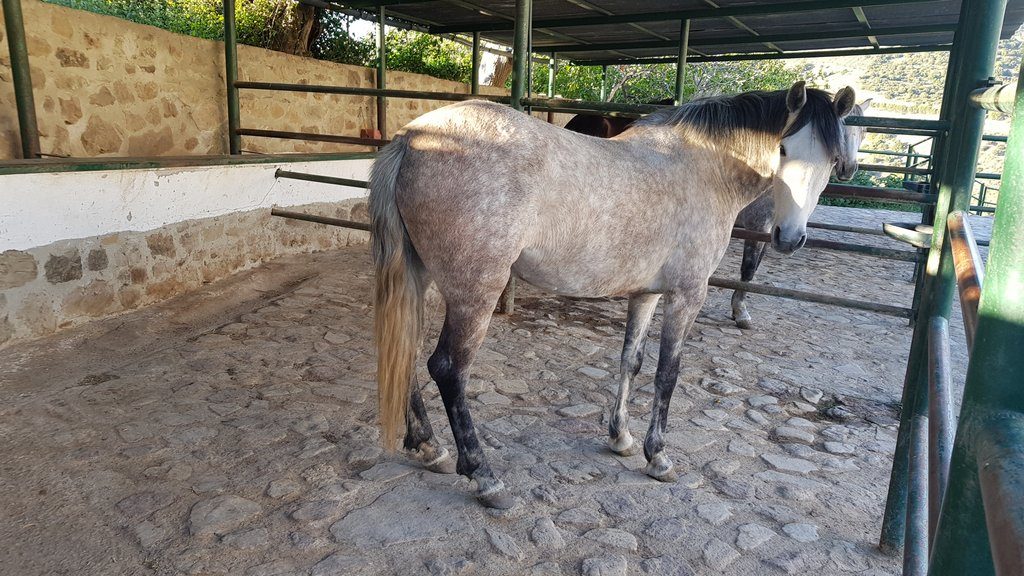 Our own work
We work the mornings from 9:15h to 13:30h and in the afternoon, we feed the horses and the donkeys, which takes about 45 minutes. Except that we also train the horses, so we take more time, but that's our choice.
For the rest of the afternoons and some evenings, we've been working on Ananda and other stuff. We've created a dummy website for an organisation in an attempt to get them to give us the assignment of creating their website for real. That took us practically all our off time for three days, but if it lands us the assignment, it was worth it. Time will tell.
Discovering our surroundings
We went to Ronda Tuesday afternoon and looked around a bit. However, we'll have to go back there to explore further. We didn't yet reach the inner city, which should be interesting to visit. We did have a look around at the entrance of the arena though. It's where the bull fights are held, and where the horses for the spectacles are trained. It's also a museum, but entry costs € 9,50 p.p. and that's more than we wish to spend right now.
As we went home at the end of the afternoon, we stopped at a Mercadona (supermarket) to buy groceries. Prices here are the lowest we've seen so far. The cost of living is significantly lower here than any other place we've visited. The supermarket isn't as big as some we've seen, but it has everything we need. For we do not need a choice of 20 different brands of cereal. Just one good mix of muesli will do. And we found one for € 1,59. And that's a whole kilo!
Yesterday, we visited Sevilla, but I already wrote about that.
It looks like we won't have to buy citrus fruit. We brought six huge lemons from the tree in Grace and Gerald's garden, Marion and Aldo provide us with grapefruits, and the garden here had plenty of orange trees. Christophe goes up a ladder every three days to pick some and we have a glass of fresh orange juice every day. Life is good here! 😉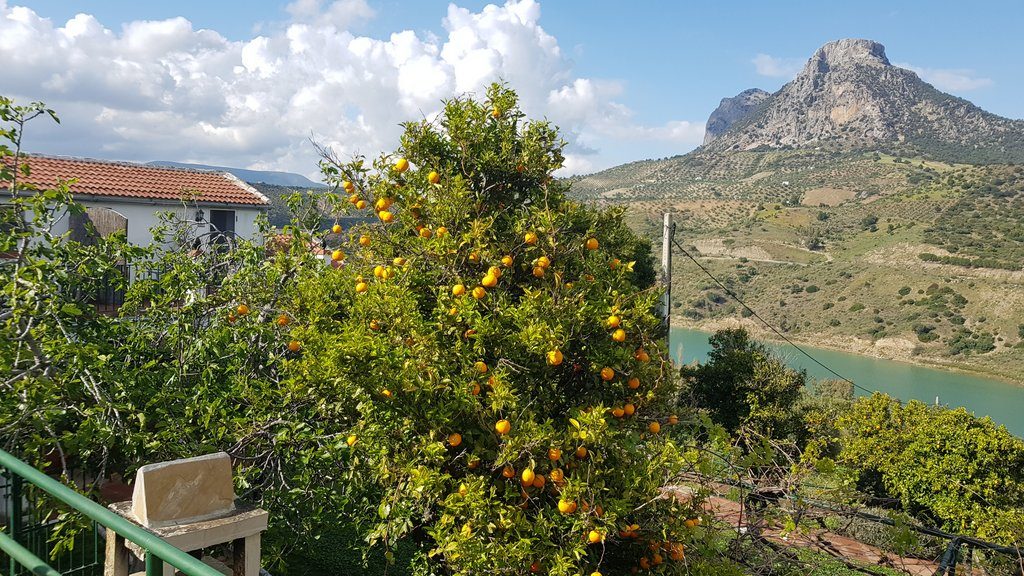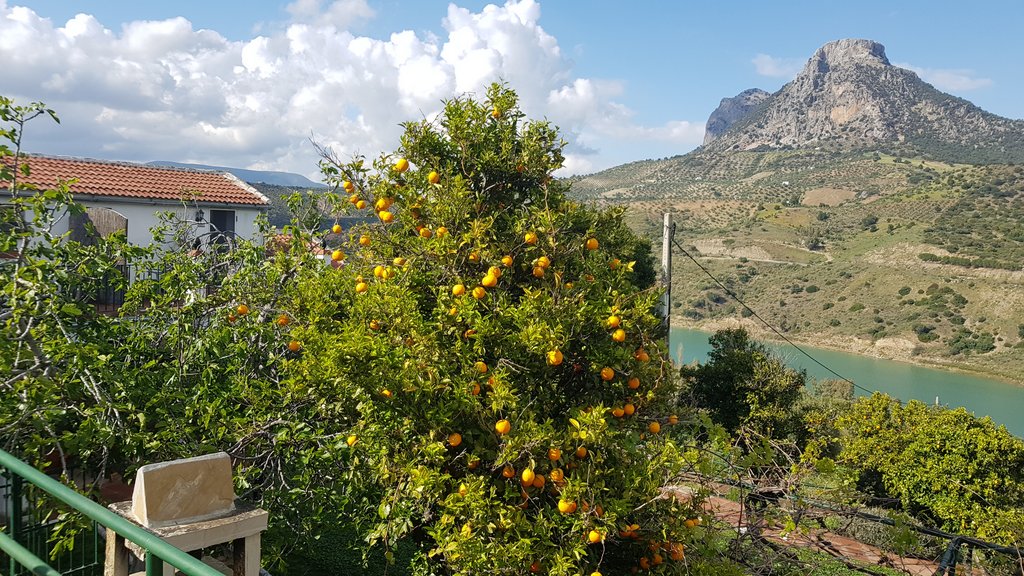 Four house sits confirmed in one day
Peter contacted us on Tuesday with several dates when he needs house sitters. We confirmed 3 of those with him on Wednesday. On the same day, Brigitte, one of the many people we met on our last house sit in Provence, contacted us. She wanted to know if we are interested in sitting her house and animals for three weeks in October/November. We are and we will.
So, we'll be back in Tenerife from the end of May until approximately the 19th of June for two house sits. In the week in between, we will be visiting Nathalie again. And again in September, for a six day house sit, plus some extra time to visit. And then from mid October to the first week of November back in the Provence. It will be so nice to see all our friends there again!