Pau
Last Friday, after a morning spent making fig chutney, we made a small tour to explore the surroundings and ended up in Pau. Which happens to be a lovely city. We had a precursory look at the castle, which looks gorgeous. We had Molly with us, and dogs aren't allowed there, so we went and had a look one after the other, which isn't half as nice as visiting together. It was nearing 6 o'clock and they were closing, so we couldn't have visited the interior anyway.
We strolled along the Boulevard des Pyrénées with a beautiful view on the mountains, and made a quick tour of the city center. It would be nice to visit longer and see more. Maybe we'll get around to it before our house sit here ends.
The market of Vic-en-Bigorre
On Saturday morning, we visited the market of Vic-en-Bigorre. It's really, really nice! Almost as nice as the market of Tarbes, but smaller. Still, we were able to buy enough fruits and vegetables and other stuff to help us through the next days.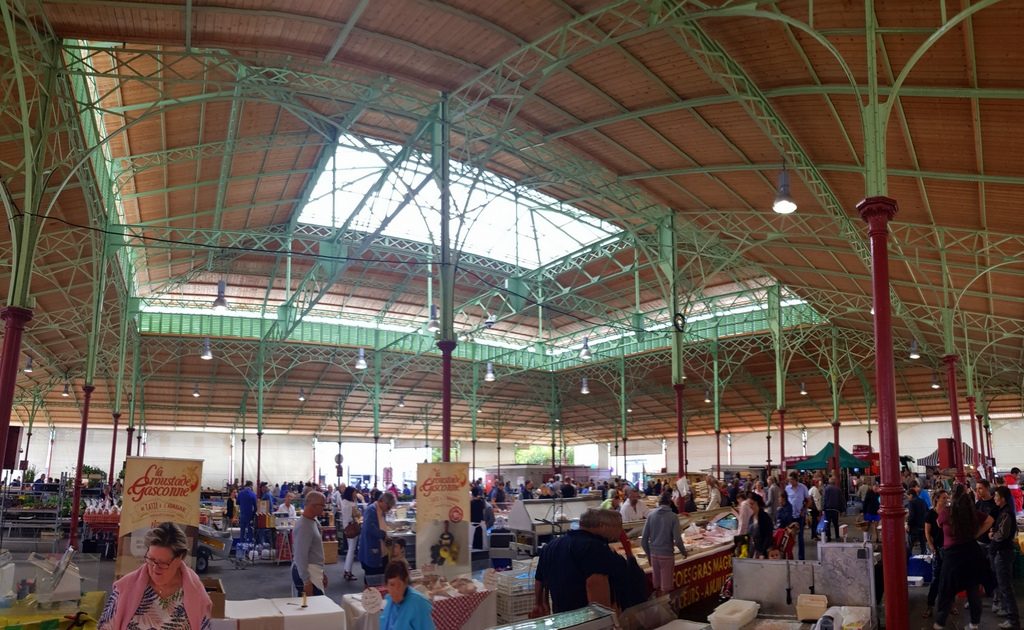 Sunday was a quiet day spent at home. We worked and relaxed some. And got a visit from Stefan, a friend of our hosts. He's very friendly and invited us over to his place, 7 km from here. We'll try to fit that into our plans.
Castle of Tostat
Today, we only went out to buy some groceries. On the way back, we decided to pay a visit to the Chateau de Tostat. We had understood that there was a possibility to visit it, and thought we'd explore. The castle is inhabited and it would be nice to have a look inside. The outside is not in a very good state. The facade is okay, but the sides and the back of the castle are in dire need of reparations. The outbuildings are mostly beyond reparation. Except for one, which looks like it has recently been renovated and might even be inhabited.
We walked across the grounds and looked at both sides of the castle. A friendly Beauceron came bouncing up to us and offered his friendship. However, it turns out there is no possibility to visit, and the current owner made it clear to us that we were trespassing, and would we please leave.
Oops… sorry… I would have been nicer about it, were I her, but anyway. We left them to their castle and went home to ours. Which isn't even ours, nor is it a castle, but we love it anyway. And the Beauceron almost came with us too. He was much nicer than his owner 😉